PSATS Northcentral 2021 Regional Forum - 8/5/21 - Williamsport
Come join peers from throughout your region to learn about and discuss a variety of township-related topics. This educational event will be the perfect opportunity to hear from experts on the local issues that matter to you and your municipality.
**A block of rooms are available at a discounted rate. This is for the Holiday Inn Williamsport. The room rate is $96.00 plus taxes per room/per night. Attendees can make their own reservations at the Holiday Inn Williamsport by calling (570) 327-8231 by July 5, 2021.
Qualifies for 5 PMGA Points.
Agenda:
9:30 - 10:00 a.m.
Five Policies Every Township Should Have
In this fast-paced session, we will review several key policies that every township should have in place to better protect itself and position its staff to achieve the township's goals.
Scott E. Coburn, Counsel & Education Director, PSATS
10:00 - 10:30 a.m.
How the Governor's Center for Local Government Services Can Help
Do you have township-related questions and don't know where to turn? If so, you will definitely benefit from this ses­sion, where we will review what the Governor's Center for Local Government Services is (a one-stop shop for local government officials) and what its local government policy specialists do. You will also learn about the many programs that are offered to townships through the Center.
Terri Cunkle, Local Government Policy Specialist, Governor's Center for Local Government Services, PA Department of Community & Economic Development
10:45 a.m. - 11:45 a.m.
Implementing Regional Stormwater Collaboration on a Small Scale
This presentation will show how the benefits of regional stormwater collaboration can be achieved on a small scale through a case study of two municipalities that partnered with the Lycoming County Water and Sewer Authority. These municipalities were facing significant costs asso­ciated with their MS4 permit compliance and the best management practices they would have to implement as part of their Chesapeake Bay pollution reduction plan. Like most municipalities, they also struggle to keep up with the cost of operating and maintaining aging infra­structure. They believed cooperation could reduce costs and approached the authority to coordinate and lead the effort. We will discuss how the participating municipalities negotiated an intergovernmental agreement to share costs and responsibilities associated with their MS4 permits and general stormwater management programs. We will also discuss the benefits of this collaboration.
Adrienne M. Vicari, P.E., Financial Services Practice Group Leader, Herbert, Rowland & Grubic, Inc.
Christine Weigle, Executive Director, & Olivia Lopatofsky, Project Engineer, Lycoming County Water & Sewer Authority
11:45 a.m. - 12:30 p.m.
Update on American Rescue Plan Act Recovery Funds
Is your township struggling with deciding how it will use the American Rescue Plan Act funds allocated to it? Or maybe you don't have the foggiest idea of where to even start. Get answers to all your questions, including what your township can – and cannot – spend the recovery funds for, what your reporting requirements will be, how PSATS and its partner, Zelenkofske Axelrod, can help with resources, and much more.
Scott E. Coburn, Counsel & Education Director, PSATS
12:30 - 1:30 p.m. Lunch — Sponsored by Russell Standard Corporation


1:30 - 2:30 p.m.
Everything You NEED to Know about Pavement Preservation
This session will explore all the essentials to ensure that your township's pavement preservation projects are a success. You will learn about proper site selection, site prep, lab testing, and choosing the correct aggregate and emulsion. We will also review quality assurance, bid writ­ing, and shifting public perception for various pavement maintenance treatments. During this session, we will also review several case studies of chip seal failures and pro­vide resources to help you treat and solve problems.
Ben Statler, Russell Standard Corporation


2:45 - 3:45 p.m.
Utility-Scale Solar Development in Pennsylvania
As solar projects continue to pop up in the region and across Pennsylvania, township officials and employees need to be prepared to address development applications. In this session, we will explore many of the questions that municipal officials and employees have about this new land use, including such things as siting, safety, decom­missioning, economic benefits, costs, and more.
Thomas B. Murphy, Director, Penn State Marcellus Center for Outreach and Research, Penn State Cooperative Extension


3:45 - 4:00 p.m.
Open Forum and Q&A

Date:
August 5, 2021
Time:
9:00 a.m. - 4:30 p.m.
Location:
Holiday Inn Williamsport
100 Pine Street
Williamsport, PA 17701
Registration Fee:
Member* - $ 75.00
Non-Member – $ 125.00
*PSATS Member = Registrant has paid current annual membership dues to PSATS or one of its professional associations (e.g., Township Emergency Management Association, Township Engineers Association, Township Planners Association, Township Solicitors Association, or the Pa. Assoc. of Zoning Officials).


---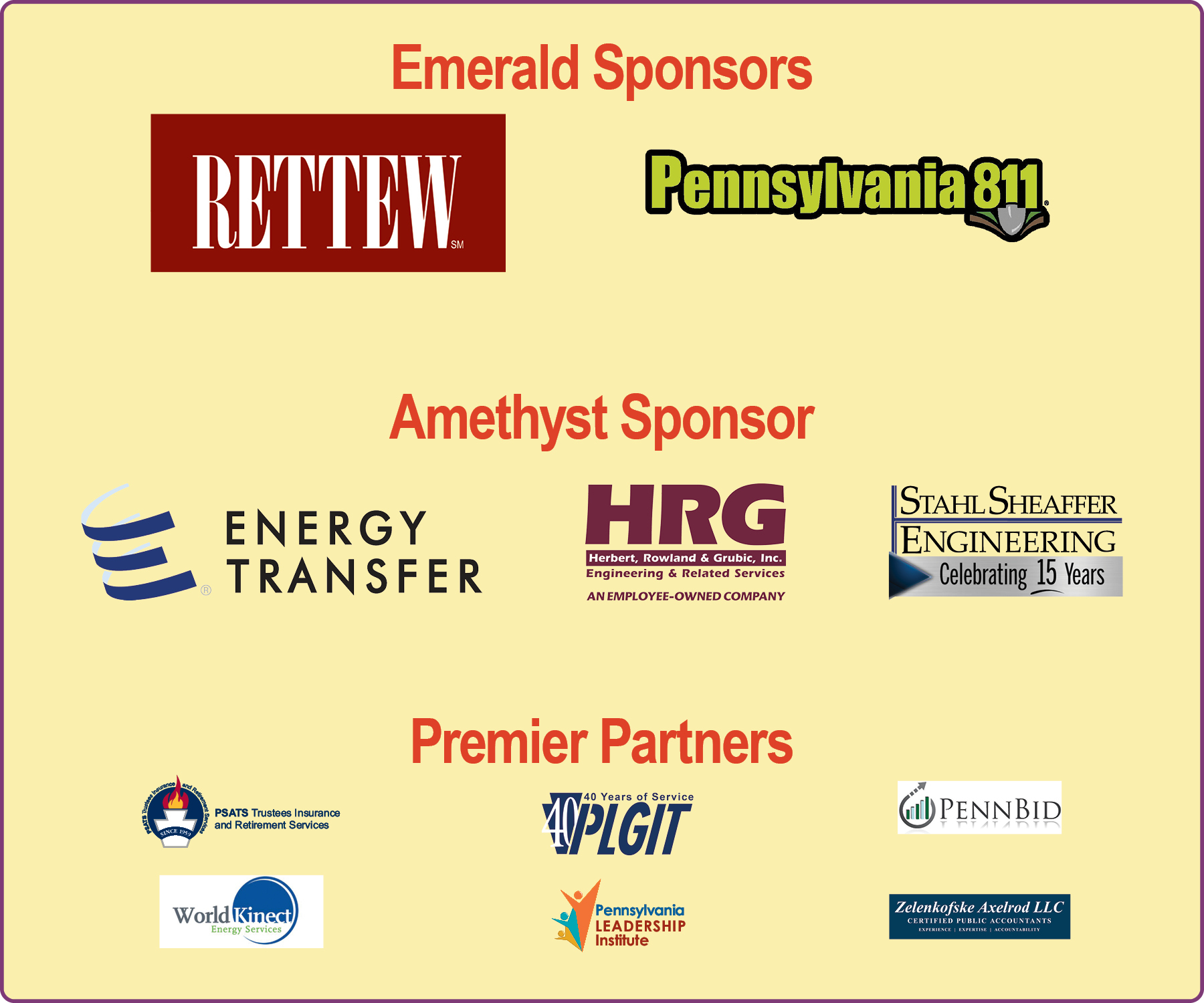 CANCELLATIONS/REFUNDS / NO SHOW POLICY:
Cancellations must be in writing, and can be sent to us by email to cancellations@psats.org; by fax to (717) 763-9732; or by mail to PSATS Education Program, 4855 Woodland Drive, Enola, PA, 17025. Refunds will be determined by the sent date of the notice. Refunds for cancelling a webinar at any time will be subject to a $10 processing fee. For classes, (in-person and virtual), refunds for a cancellation sent to us between 10 and 2 business days before the class you are registered for will be subject to a $20 processing fee. Those who cancel within two business days of the class you are registered for, or do not attend, forfeit the full registration fee which, if unpaid, will be invoiced.
ACCESSIBILITY & OTHER NEEDS:
If you require alternate format, sign language, or have other ;needs, please contact PSATS directly (717) 763-0930, x-159.