PSATS Northwest 2021 Regional Forum - 7/20/21 - Erie
Come join peers from throughout your region to learn about and discuss a variety of township-related topics. This educational event will be the perfect opportunity to hear from experts on the local issues that matter to you and your municipality. Qualifies for 5 PMGA Points.
8:30 a.m. – 9:00 a.m. Registration & Continental Breakfast – Sponsored by Kinetic by Windstream and Pennsylvania American Water
9:00 - 11:00 a.m. 5 Things Empowering Leaders Do

What separates a good leader from a great leader? The key to exceptional leadership is empowerment. The most outstanding leaders find unrivaled success and fulfillment by empowering others to reach their full potential. How does one become an empowering lead­er? This talk, "5 Things Empowering Leaders Do," will cover the five quintessential elements of empowering leadership and guide listeners to overcome common barriers to empowering others. Along with many practi­cal application points, participants will understand how and when to give away control and consider questions they should ask before empowering others.
John L. Nick, President, Founder, J.L. Nick, Inc., and Bill Cox, J.L. Nick, Inc. and Owner/Lead Coach, Bill Cox Coaching
11:15 a.m. - 11:45 a.m. Every Municipality Gets the Flu
No matter how wonderful things seem to be going for your local government, sooner or later something hap­pens and you are suddenly faced with a mini pandemic. The virus is called "change," and most residents fear this like the plague. Knowing how to deal with this polit­ical virus can be a challenge, and we will discuss ways to meet it head on.
David Anthony, Manager, Washington Township, Erie County, and Consultant, Keystone Municipal Solutions
11:45 a.m. - 12:30 p.m. Update on American Rescue Plan Act Recovery Funds

Is your township struggling with deciding how it will use the American Rescue Plan Act funds allocated to it? Or maybe you don't have the foggiest idea of where to even start. Get answers to all your questions, including what your township can — and cannot — spend the recovery funds for, what your reporting requirements will be, how PSATS and its partner, Zelenkofske Axelrod, can help with resources, and much more.
Scott E. Coburn, Counsel & Education Director, PSATS

12:30 - 1:30 p.m. Lunch — Sponsored by Russell Standard Corporation

1:30 - 2:30 p.m. Improving Employee Engagement and Other HR-Related Communications Challenges
This workshop will hit on three important issues facing township employers. First, it will focus on maintaining appropriate employee engagement to foster direct and productive relationships with employees. This is critical to all aspects of the employer/employee dynamic, includ­ing whether employees feel secure and appreciated in their employment. Second, it will cover the delicate task of supervising non-performing employees while mini­mizing exposure to potential lawsuits. And third, it will address challenges associated with communicating with employees who are limited in their capacity to work.
Mark J. Kuhar, Esquire, MacDonald, Illig, Jones & Britton LLP
2:45 - 3:45 p.m. David vs. Goliath: Tips for Tackling Matters When the Township Appears Overmatched or Underfunded

Frequently, issues come up where the township may feel that its options are limited, such as a when a larger or better funded entity attempts to dictate its actions without input from the township. How can and should a township respond in such situations? Calling upon their decades of experience representing municipalities, Gery Nietupski and Mark Corey will review case studies and provide practical tips for how your township can address a wide variety of topics and slay the giant.
Gery T. Nietupski, Esquire, Law Offices of Gery T. Nietupski, and Mark J. Corey, P.E., Mark J. Corey & Associates
3:45 - 4:00 p.m. Open Forum and Q&A
Scott E. Coburn, Counsel & Education Director, PSATS
Date: July 20, 2021
Time: 9:00 a.m. - 4:30 p.m.
Location: Sheraton Erie Bayfront Hotel
55 West Bay Drive
Erie, PA 16507
**A block of rooms are available at a discounted rate. This is for the Sheraton Erie Bayfront Hotel. The room rate is $152 plus taxes per room/per night. Attendees can make their own reservations at the Sheraton Erie Bayfront Hotel by calling (814) 454-2005 by June 21, 2021.

Registration Fee:
Member* - $ 75.00
Non-Member – $ 125.00
*PSATS Member = Registrant has paid current annual membership dues to PSATS or one of its professional associations (e.g., Township Emergency Management Association, Township Engineers Association, Township Planners Association, Township Solicitors Association, or the Pa. Assoc. of Zoning Officials).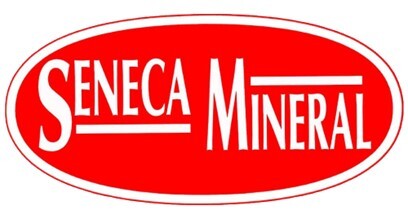 · Local Host Sponsor - Seneca Mineral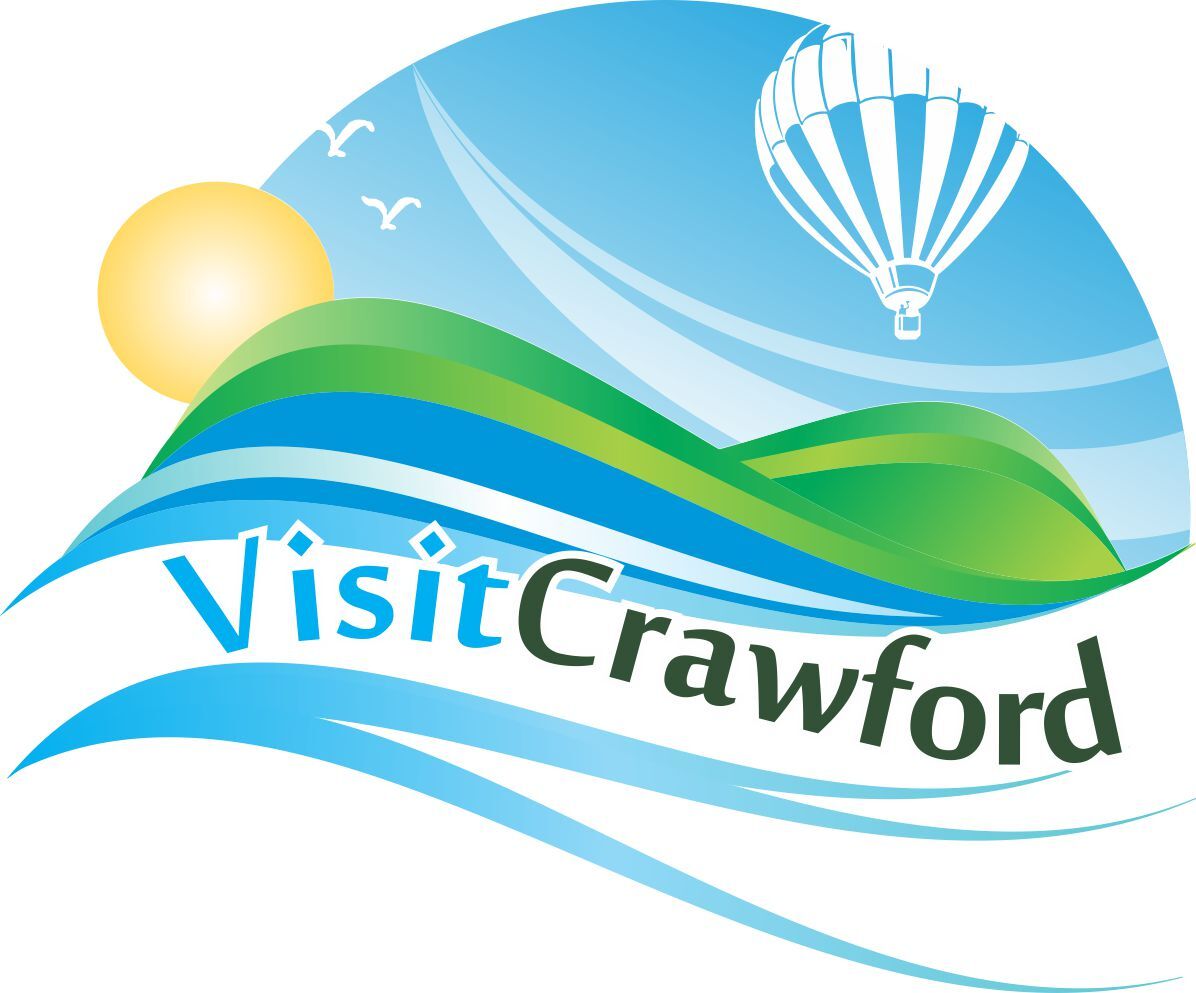 · Local Host Sponsor - Crawford County Convention and Visitors Bureau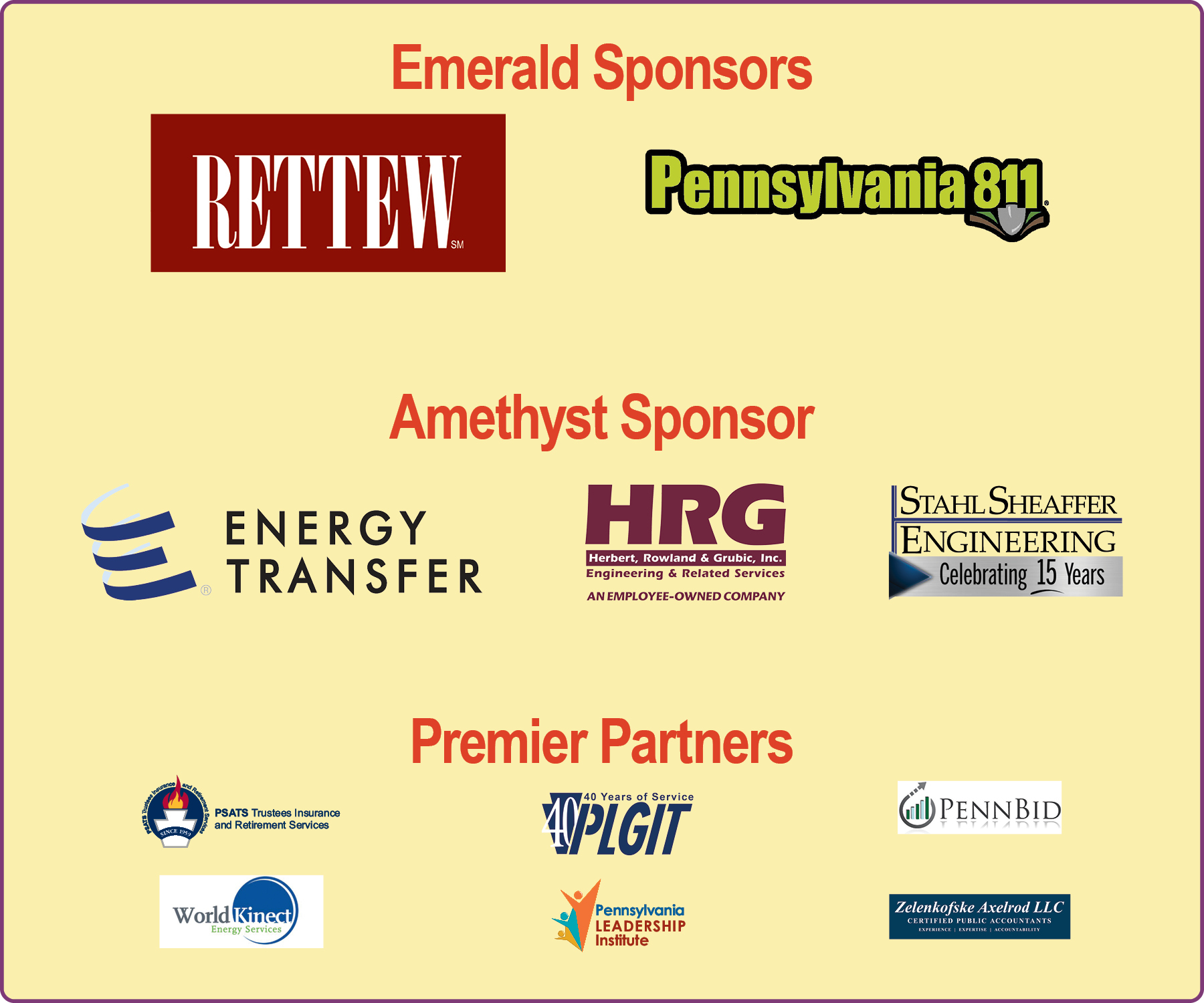 CANCELLATIONS/REFUNDS / NO SHOW POLICY:
Cancellations must be in writing, and can be sent to us by email to cancellations@psats.org; by fax to (717) 763-9732; or by mail to PSATS Education Program, 4855 Woodland Drive, Enola, PA, 17025. Refunds will be determined by the sent date of the notice. Refunds for cancelling a webinar at any time will be subject to a $10 processing fee. For classes, (in-person and virtual), refunds for a cancellation sent to us between 10 and 2 business days before the class you are registered for will be subject to a $20 processing fee. Those who cancel within two business days of the class you are registered for, or do not attend, forfeit the full registration fee which, if unpaid, will be invoiced.
ACCESSIBILITY & OTHER NEEDS:
If you require alternate format, sign language, or have other needs, please contact PSATS directly (717) 763-0930, x-159.