PSATS' Regional Forum - Lehigh County - (Virtual) - 10/15/20
Learn more about issues that matter to your community. Attend general session as well as workshop sessions. Earn PMGA and other professional credits for workshop attendance, and discuss common interests with other local leaders.
Agenda
October 15
9:30-10:30 Pennsylvania Fire Service Challenges: 2020 and Beyond
The volunteer fire service is critical to the public safety of Pennsylvania, and the most successful township-based systems promote cooperation between the township and the volunteer fire company. In this session, Jerry Ozog will share new information from the 2019 Fire Chiefs Survey conducted by the Center for Rural Pennsylvania and the Pennsylvania Fire & Emergency Services Institute. In addition, attendees will learn about best practices for developing positive relationships with volunteer fire companies, basic performance measures, examples of successful systems, and why strategic planning for the fire service is critical.
Jerry Ozog, Pennsylvania Fire & Emergency Services Institute
10:45-11:45 How Flex Base Paving and RoadResource.org Can Stretch Your Township Dollars
The COVID-19 pandemic interrupted or prevented a lot of municipal road projects this spring and summer. In this session, learn about how to use flex base paving and RoadResource.org as cost-effective tools to get your roads into better shape this fall.
Corinne Chalovich, Senior Sales and Technical Support Manager, Russell Standard Corporation
12:30-1:30 Connecting with Your Community
Are you looking for new ways to engage your community?  Maps have been educating and telling stories for centuries. In this session, learn about how this age-old medium has been rejuvenated and revamped through ESRI's "Story Map" platform. The presenters will discuss how this interactive and informative new medium has proven to be a powerful tool that is here to stay and can be used to engage, inform, and organize your township.
Beth Uhler, Project Manager, CEDARVILLE Engineering Group, LLC
1:45-2:45 Zoning Overlay Districts: What They Are, How They Work and How to Create Them
Zoning overlay districts provide municipalities with a regulatory tool to advance specific policy goals without undermining the underlying zoning district. Municipalities can use zoning overlay districts to advance large policy goals such as the creation of a central business district with complete aesthetic requirements or for smaller objectives such as relieving business owners from parking requirements in the area immediately surrounding a glut of parking.
In this session we will provide an overview of zoning overlay districts and give township officials the familiarity and insight necessary to successfully employ  zoning overlay districts in their communities.
Patrick Armstrong, Esquire & Peter Nelson, Esquire, Grim Biehn & Thatcher
3:00-4:00 Emergency Management Best Practices for Elected Officials and Employees
There are a lot of things that township supervisors, managers and secretaries must do to best position the township to respond in the event of emergencies. For example, does the township have an emergency operations plan and is it up to date? Does the township have a plan in place to communicate to key stakeholders in the event of an emergency? Has the township practiced its responses with simulated events? This session will cover those important issues and more and will leave your township better prepared for the next emergency.
John Kalynych & Tanya Hook, Lehigh County Emergency Management Agency
Thank you to our sponsors:
Premier Partners:

Champion Level: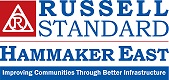 Advocate Sponsor:
Patron Sponsor:
Date:
October 15, 2020
Time:
9:30 am - 5:00 pm
Registration Fee:
Member* - $ 75.00
Non-Member – $ 125.00
*PSATS Member = Registrant has paid current annual membership dues to PSATS or one of its professional associations (e.g., Township Emergency Management Association, Township Engineers Association, Township Planners Association, Township Solicitors Association, or the Pa. Assoc. of Zoning Officials).
CANCELLATIONS / REFUNDS / NO SHOW POLICY:
Cancellations must be in writing, and can be sent to us by email to cancellations@psats.org; by fax to (717) 763-9732; or by mail to PSATS Education Program, 4855 Woodland Drive, Enola, PA, 17025. Refunds will be determined by the sent date of the notice. Refunds for cancelling a webinar at any time will be subject to a $10 processing fee.