PSATS' Regional Forum - Lycoming County - (Virtual) - 8/13 & 8/20
In the PSATS (Virtual) Regional Forum – Lycoming, learn from experts on a wide variety of topics from the comfort of your office or home. Among the topics to be covered include fire service challenges, how to better enforce township ordinances, the Right-to-Know Law, current zoning and planning issues, how to stretch your township public works budget, and managing employment issues in the COVID-19 world and beyond.
You will also have an opportunity to interact and network with colleagues around the region.
Thursday, August 13
12:30-1:30
Pennsylvania Fire Service Challenges: 2020 and Beyond
The volunteer fire service is critical to the public safety of Pennsylvania, and the most successful township-based systems promote cooperation between the township and the volunteer fire company. In this session, Jerry Ozog will share new information from the 2019 Fire Chiefs Survey conducted by the Center for Rural Pennsylvania and the Pennsylvania Fire & Emergency Services Institute. In addition, attendees will learn about best practices for developing positive relationships with volunteer fire companies, basic performance measures, examples of successful systems, and why strategic planning for the fire service is critical.
Jerry Ozog, Pennsylvania Fire & Emergency Services Institute
1:45-2:45
How Flex Base Paving Can Stretch Your Township Dollars
The COVID-19 pandemic interrupted or prevented a lot of municipal road projects this spring and summer. In this session, learn about how to use flex base paving as a cost-effective tool to get your roads into better shape this fall.
Corinne Chalovich, Senior Sales and Technical Support Manager, Russell Standard Corporation
3:00-3:45
Residential and Large-Scale Solar in Your Community
With the recent uptick in solar farm activity in Pennsylvania and several companies investing in such uses in Lycoming and surrounding counties, many municipalities are finding that they do not have zoning that specifically provides for this activity as a permitted use. Solar farm companies are presenting proposals for stand-alone ordinances, zoning amendments, overlay districts, and the like. Find out how to negotiate solar farm leases and be better prepared to respond to these new demands from solar companies that may be trying to do business in your township.
Denise Dieter, Esquire, Drier & Dieter Law Office
4:00-4:30
Municipal Enforcement Issues
This session provides an overview of issues municipal officials must face when engaging in enforcement of ordinances. Topics will include: Civil or Criminal? Fourth Amendment. Tips for issuing Notices of Violations. Vested Rights and other defenses. Violations "each day". The goal is to enlighted and assist municipal officials in their enforcement decisions and implementation.
Marc Drier, Esquire, Drier & Dieter Law Office
Thursday, Aug. 20
12:30 – 1:30
What to Know about Right-to-Know
This session will provide helpful hints and practical responses to Right-to-Know Law requests directed to townships.
Austin White, Esquire, McCormick Law Firm
1:45-2:45
Current Zoning and Planning Issues
This session will provide an update on zoning and planning issues currently facing municipalities, planning commissions, and zoning hearing boards and will help you identify key issues and offer practical guidance on zoning and planning matters.
J. Michael Wiley, Esquire, McCormick Law Firm
3:00-4:00
How to Manage Employment Issues in the COVID-19 World and Beyond
This session will help municipalities navigate through issues presented by the COVID-19 pandemic and its effects on various aspects of employment. It will also touch on some core employment concepts, including the Family and Medical Leave Act, the Americans with Disabilities Act, the Workers' Compensation Act, and others, as well as the general handling of disciplinary matters.
J. David Smith, Esquire, McCormick Law Firm
Thank you to our sponsors:
Premier Partners:

Champion Level: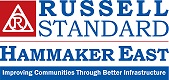 Date:

August 13 and 20, 2020
Time:
8:30 am - 4:00 pm
Registration Fee:
Member* - $ 75.00
Non-Member – $ 125.00
*PSATS Member = Registrant has paid current annual membership dues to PSATS or one of its professional associations (e.g., Township Emergency Management Association, Township Engineers Association, Township Planners Association, Township Solicitors Association, or the Pa. Assoc. of Zoning Officials).
CANCELLATIONS / REFUNDS / NO SHOW POLICY:
Cancellations must be in writing, and can be sent to us by email to cancellations@psats.org; by fax to (717) 763-9732; or by mail to PSATS Education Program, 4855 Woodland Drive, Enola, PA, 17025. Refunds will be determined by the sent date of the notice. Refunds for cancelling a webinar at any time will be subject to a $10 processing fee.