PSATS Southwest 2021 Regional Forum - 8/24/21 - Canonsburg
Come join peers from throughout your region to learn about and discuss a variety of township-related topics. This educational event will be the perfect opportunity to hear from experts on the local issues that matter to you and your municipality. Qualifies for 5 PMGA Points. Eligible for 3 CLE Credits.
If you would like PSATS to provide you with a printed/bound copy of the workshop materials at the Regional Forum, we can absolutely do that. The cost for that will be $10 and can be purchased along with your registration.
Agenda:
9:30 - 10:30 a.m.
* The Evolution of Leadership
Today, there are an unprecedented four generational groups coexisting in the workplace. This demographic diversity poses a challenge for employers, in terms of creating and managing harmonious workplaces, where each generation's unique values and office expectations mesh. The newest group to enter the workforce, Generation Y, poses a particular challenge for organizations. Generation Y is not only different from past generations, but also misconstrued in many ways.
This talk examines the current multi-generational workforce, focusing specifically on Generation Y. In doing so, we debunk many of the myths associated with this demographic and explain how all generations can be a tremendous workplace asset. Incorporating the ideas generated from this talk will not only benefit retention within your organization but also create a more satisfied workforce across the board.
Albert Cuiksza, Jr., Vice President of Growth and Development, Solutions 21
10:45 a.m. - 11:30 a.m. (Choice of two)
* Getting AHEAD of the Curve with Pavement Preservation
This session will explore all the essentials to ensure that your pavement preservation projects are a success. We will focus on accurate chip seal and FiberMat® site selection, site prep, lab testing, and choosing the correct aggregate and emulsion. We will also review quality assurance, bid writing, and shifting public perception for various pavement maintenance treatments. During the workshop, participants will investigate several case studies in chip seal failures and will be provided with resources to avoid assumptions, identify issues, and solve and treat problems. We will also navigate the new online tools available through www.roadresource.org.
Corinne Chalovich, Sales Manager, Russell Standard Corporation
* Police Personnel Management: Navigating the Rules of Acts 57 and 59
Acts 57 and 59 of 2020 have added new requirements for municipal police personnel management regarding background checks for prospective police candidates (Act 57) and mental health evaluations for officers in certain circumstances (Act 59). What are the acts' recordkeeping and reporting requirements? How do these laws interact with current police personnel management practices? What impact, if any, do they have on other statutory and collective bargaining rights that police officers have? This presentation will review the laws' requirements and the implementing regulations from the Municipal Police Officer Education and Training Commission with an eye towards developing effective policies and practices to assist your township with its compliance obligations.
Paul Lalley, Esquire, Campbell Durrant, P.C.
11:45 a.m. - 12:15 p.m.
* Update on American Rescue Plan Act Recovery Funds
Is your township struggling with deciding how it will use the American Rescue Plan Act funds allocated to it? Or maybe you don't have the foggiest idea of where to even start. Get answers to all your questions, including what your township can – and cannot – spend the recovery funds for, what your reporting requirements will be, how PSATS and its partner, Zelenkofske Axelrod, can help with resources, and much more.
Scott E. Coburn, Counsel & Education Director, PSATS
12:15 - 1:00 p.m.
* Lunch – Sponsored by Russell Standard Corporation
1:00 - 1:45 p.m.
* Recent Trends in Municipal Health, Safety and Welfare Legislation
In this session, learn the latest on a wide variety of "health, safety, and welfare" topics, including sign ordinances, agritourism issues, plastic bans, and noise ordinances. The presenters will provide key information on what your township can – and cannot – do using their authority to protect the health, safety, and welfare of their residents.
Alan T. Shuckrow, Esquire & Gretchen E. Moore, Esquire,
Strassburger McKenna Gutnick & Gefsky
2:00 - 2:45 p.m.
* Our Board is Divided - What Now?
Occasionally a township board will be politically or philosophically divided to the point that it makes it very difficult to operate. In this session, we will discuss a variety of common "divided board" issues, including filling vacancies on the board of supervisors, what to do when a supervisor abstains from voting to avoid controversial issues, the role of the chair in bringing order to the meeting, and the rights of supervisors to address topics that are not on the agenda.
Kate M. Diersen, Esquire, & Emily Mueller, Esquire, GRB Law


3:00 - 3:45 p.m. (choice of two)

* Utility-Scale Solar Development in Pennsylvania
As solar projects continue to pop up in the region and across Pennsylvania, it is important for township officials and employees to be prepared to address development applications. In this session, we will explore many of the questions that local officials and employees have about this new land use, including such things as siting, safety, decommissioning, economic benefits, costs, and more.
Robert Young, Energy Program Specialist,
Pennsylvania Department of Environmental Protection
* 2021 Municipal Legal and Legislative Update
This presentation will focus on court decisions handed down and legislation enacted or proposed over the past several months that will have an impact on municipalities. These will range from updates to the Sunshine Act, Right-to-Know Law, zoning, land use, and more.

Robert Max Junker, Esquire & Anna Skipper Jewart, Esquire, Babst Calland

3:45 – 4:00 p.m. * Open Forum and Q&A

Date:

August 24, 2021
Time:
9:00 a.m. - 4:30 p.m.
Location:
Hilton Garden Inn Pittsburgh/Southpointe
1000 Corporate Drive
Canonsburg, PA 15317
Registration Fee:
Member* - $ 75.00
Non-Member – $ 125.00
(3) CLE Credits - $ 45.00
*PSATS Member = Registrant has paid current annual membership dues to PSATS or one of its professional associations (e.g., Township Emergency Management Association, Township Engineers Association, Township Planners Association, Township Solicitors Association, or the Pa. Assoc. of Zoning Officials).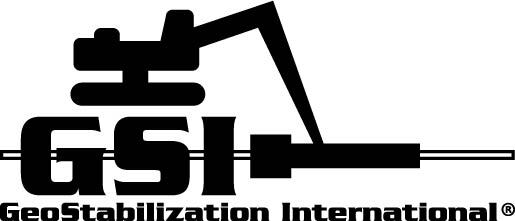 ---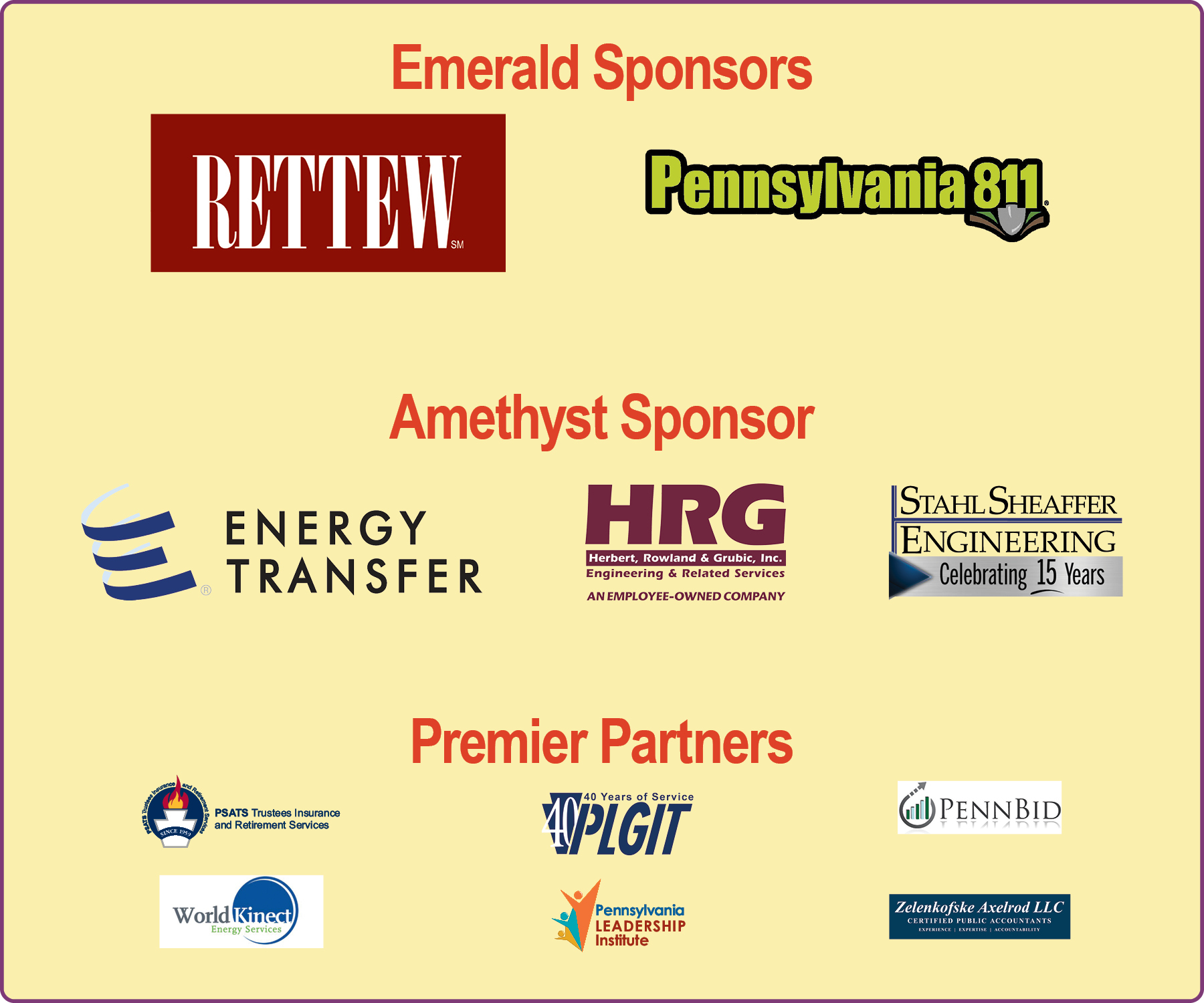 CANCELLATIONS/REFUNDS / NO SHOW POLICY:
Cancellations must be in writing, and can be sent to us by email to cancellations@psats.org; by fax to (717) 763-9732; or by mail to PSATS Education Program, 4855 Woodland Drive, Enola, PA, 17025. Refunds will be determined by the sent date of the notice.
Refunds for cancelling a webinar at any time will be subject to a $10 processing fee.
For classes, (in-person and virtual), refunds for a cancellation sent to us between 10 and 2 business days before the class you are registered for will be subject to a $20 processing fee. Those who cancel within two business days of the class you are registered for, or do not attend, forfeit the full registration fee which, if unpaid, will be invoiced.

ACCESSIBILITY & OTHER NEEDS:
If you require alternate format, sign language, or have other ;needs, please contact PSATS directly (717) 763-0930, x-159.